Request a Call Back
Please contact us for a quotation and further information.
Call
ADT Biotech +60 3 7931 6760
ADT India +91 11 4904 1337
ADT Korea +82 31 8058 0301
SDT Molecular +65 8323 6002

Mic qPCR and Myra Liquid Handling System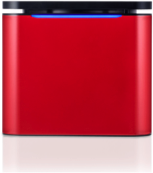 Mic uses a patented magnetic induction technology to heat samples and fan forced air for cooling, delivering fastest qPCR results. Back that up with a robust optical system that reads all channels simultaneously and running multichannel assays has never been quicker. The Mic qPCR cycler is available in either 2 or 4 channel models. Each channel uses an independent high intensity LED, photodetector and filter set combining together to give unparalleled detection performance. With a fixed optical path and no moving parts there is never any optical alignment or calibration required. No reference dyes or crosstalk compensation needed.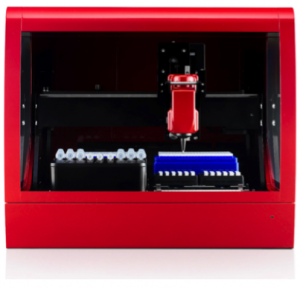 Myra introduces a perfectly seamless workflow between the Myra liquid handling system and Mic qPCR cycler. Best in class accuracy and precision of < 10% for 1 μL pipetting volumes. Myra will pipette even the smallest volumes reliably and consistently day-in, day-out. Combine this with a robust pipette head design optimized for multi-dispense and tip-reuse and your plates are loaded faster than you ever thought possible.